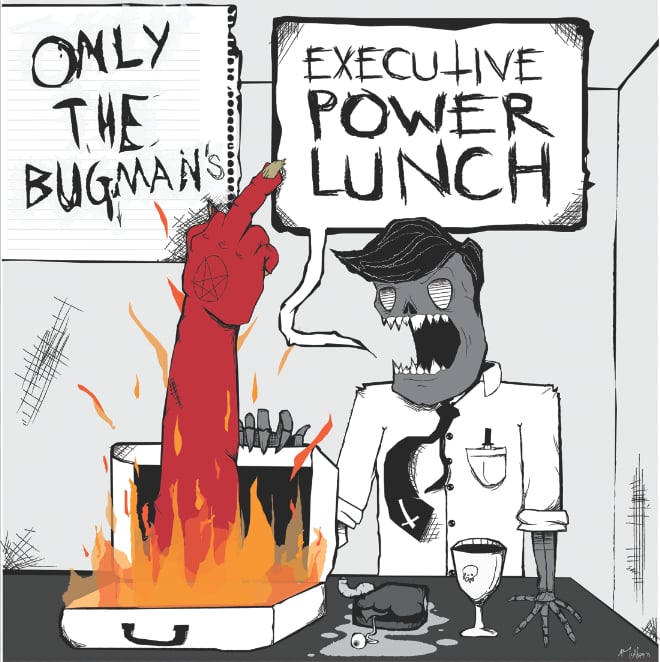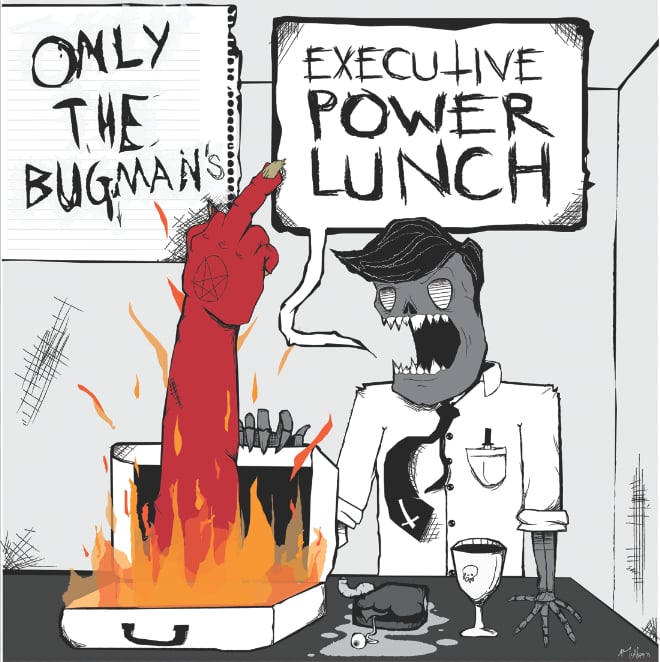 Only The Bugman - EXECUTIVE POWERLUNCH
$5.00 / On Sale
limited to 250. one time pressing, in a gatefold sleeve with download.
blood red vinyl.
this is david (from skeleton farm) and mitch's (from lizard police) old 2 piece spazz-attack band dating back (2005-2006ish) from high school. this recording was the accumulation of where we were at the end and something we made with love back around 2010-2011.
art by tyler hall and austin mcafee.
recorded by hank charles at valcour sound, ba, oklahoma
first and only release from the defunkt good looking white girl records.